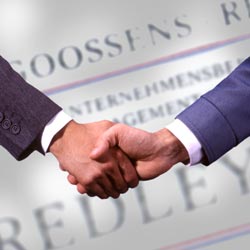 Principles
Our philosophy is realised on the basis of the following principles, combined with many years of practical experience and individual problem-solving techniques:
Our actions and behaviour are aimed at offering you genuine benefits and implementable results.
We orientate ourselves based on your needs.
We endeavour to pass our experience on to you in a practical and suitable way. In so doing, we orientate ourselves based on the latest findings from science and business.
Our skills, knowledge and experience are the basis for us to continuously expand the advantage that is necessary to offer top performance.
On principle, we only take on assignments that are ethically tenable where your company and society are concerned - and we act accordingly!